​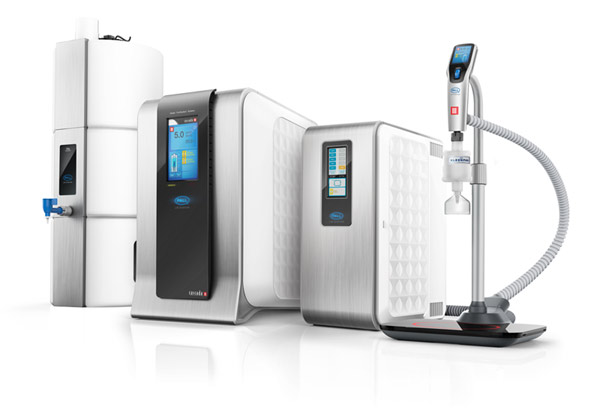 Ease of use — A flexible dispenser control offers easy access to real time data on water conductivity and total organic carbon (TOC) and allows the user to select either a constant flow rate dispense or a fixed volume dispense.
Smart control — A large seven-inch touch screen offers a user-friendly, interactive display for quick status indication and at-a-glance read outs on consumable life. Display language is available in English, Chinese, Japanese, or Korean. A convenient color-coding feature allows the user to easily match up water product type to application.
Maximum purification at each stage — A unique pre-treatment module with optional leakage sensor provides additional system monitoring for user confidence. Integrated control of inlet pressure and flow rate coupled with cartridge flexibility options result in a customizable solution for water type that improves life expectancy and greatly reduces operating costs.